Welcome!
Professional site for Staci Sprout, LICSW, CSAT: Licensed psychotherapist, Certified Sex Addiction Therapist, and author of "Naked in Public: A Memoir of Recovery From Sex Addiction and Other Temporary Insanities."
what is sex addiction?
Sex addiction is an umbrella term that many use to explain a dis-ease that some people have. The corresponding clinical diagnosis created by the World Health Organization is "Compulsive Sexual Behavior Disorder" or CSBD.
How many people suffer from CSBD? A 2019 study from the Journal of the American Medical Association revealed that
"8.6% of the nationally representative sample (7.0% of women and 10.3% of men) endorsed clinically relevant levels of distress and/or impairment associated with difficulty controlling sexual feelings, urges, and behaviors."
In today's numbers that would average 28 million people in the United States. If you want to learn more about criteria for sex addiction, check out the questions here: Am I a Sex Addict? There are other qualifiers under this umbrella term, for example, "love addiction," "sexaholism," romance addiction," "porn addiction," and "relationship addiction." I think if we add specific questions about relationship addiction, I feel the numbers would be much higher (and more inclusive of women).

When sexual addiction takes hold of an individual, it has devastating effects on them, those who love them, and the community. The more power this person has, the more harm they can cause themselves and others. Sex addiction is an out-of-control sexual behavior pattern on the far end of the continuum; it's extreme. The disease can be fatal.

I felt so called to educate the community about the truth of sex addiction and - far more importantly - that sexual recovery works - that in 2015, I published my own experience as a sex addict, using my real name, now easily accessible to anyone who has access to the Internet. To avoid any mistake about what I was talking about, I chose an evocative title: Naked in Public: A Memoir of Recovery From Sex Addiction and Other Temporary Insanities.

Though it was not easy, I surrendered my privacy in order to promote awareness of both the devastation of untreated sex addiction, and the hope that when successfully intervened upon, people can and do recover from it - as long as they remain committed to what works over time. I have experienced this, as have many of my closest friends and others I've had the privilege to know.

The fight for and against sex addiction awareness has raged on particularly since 2011, at times confusing the public. But who's behind the controversy? One of the major proponents denying the facts of sex addiction has recently been revealed to work for the sex industry - so no surprise on the motives there. If you are curious about the harmful tactics used by those who assert there is no such thing as sex addiction, my friend and colleague Gary Wilson from Your Brain On Porn has done an impeccable job documenting the struggle.
What about women and sex addiction?
Though my experience in recovery was primarily to look at my sexually compulsive behaviors, I also struggled with attachment compulsions aka trauma bonds aka love addiction (and avoidance, big time). If you are a woman seeking recovery resources, check out my page WOMEN, START HERE.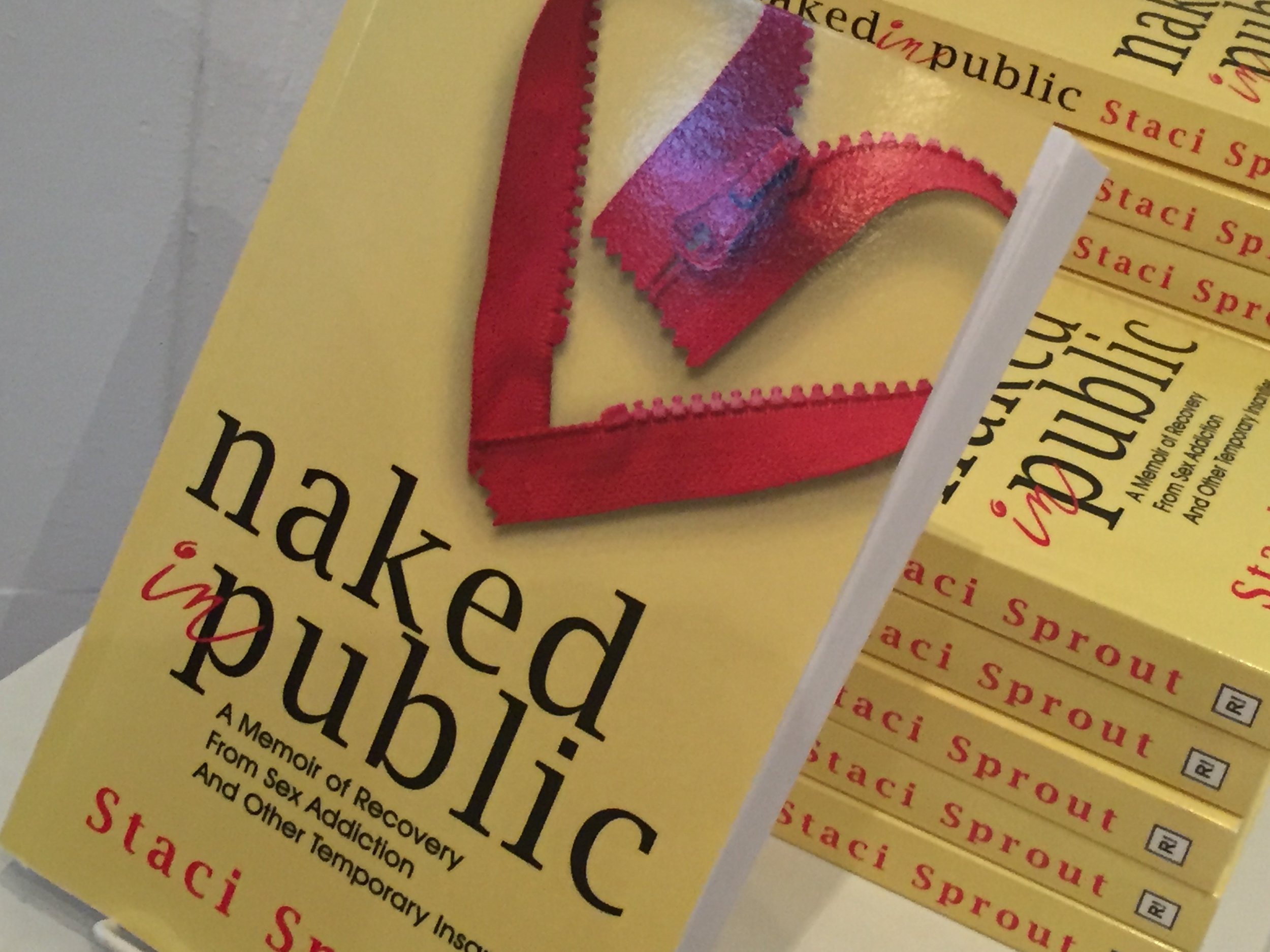 "One of the most compelling recovery stories I've read." --Claudia Black
Hello and welcome to my website!
I am fascinated by the cultural transformation I see related to sexual addiction, and want to share the good news that recovery is happening, stigma is reducing, and people are speaking up more and more about what works for them, and why.

Individuals, couples and families are healing from sexual addiction, and I want you to know about it! That's why I shared my own recovery story in my memoir, and why I create a regular newsletter to compile the latest and greatest information on the topic. I post about this often on Facebook and Twitter, and I see individuals, couples and families growing beyond sexual compulsivity in my private practice, r.evolution psychotherapy.
Please join me in the new sexual r.evolution - one that honors the incredible power of the Internet to catalyze "our" "dot" "evolution" (r.evolution)! I know that sex addiction can gracefully end in our lifetime, if enough people learn how.
Please join me to get the safe, vulnerable (aka "naked") conversations going, and step out of secrecy and into safety, sobriety and sexual integrity for all!
Watch VIDEO of Webinar titled: Naked in Public: Let's Talk About Sex Addiction and Recovery
r.evolution psychotherapy is a private practice dedicated to therapeutic recovery from sexual/relationship addiction, intimacy avoidance, and codependency.
After over a decade in social work and clinical care, I became a Certified Sex Addiction Therapist in 2006, and have the honor of supporting women, men, couples and families to recover, heal and thrive ever since!